Emotional Support From The Comfort Of Your Phone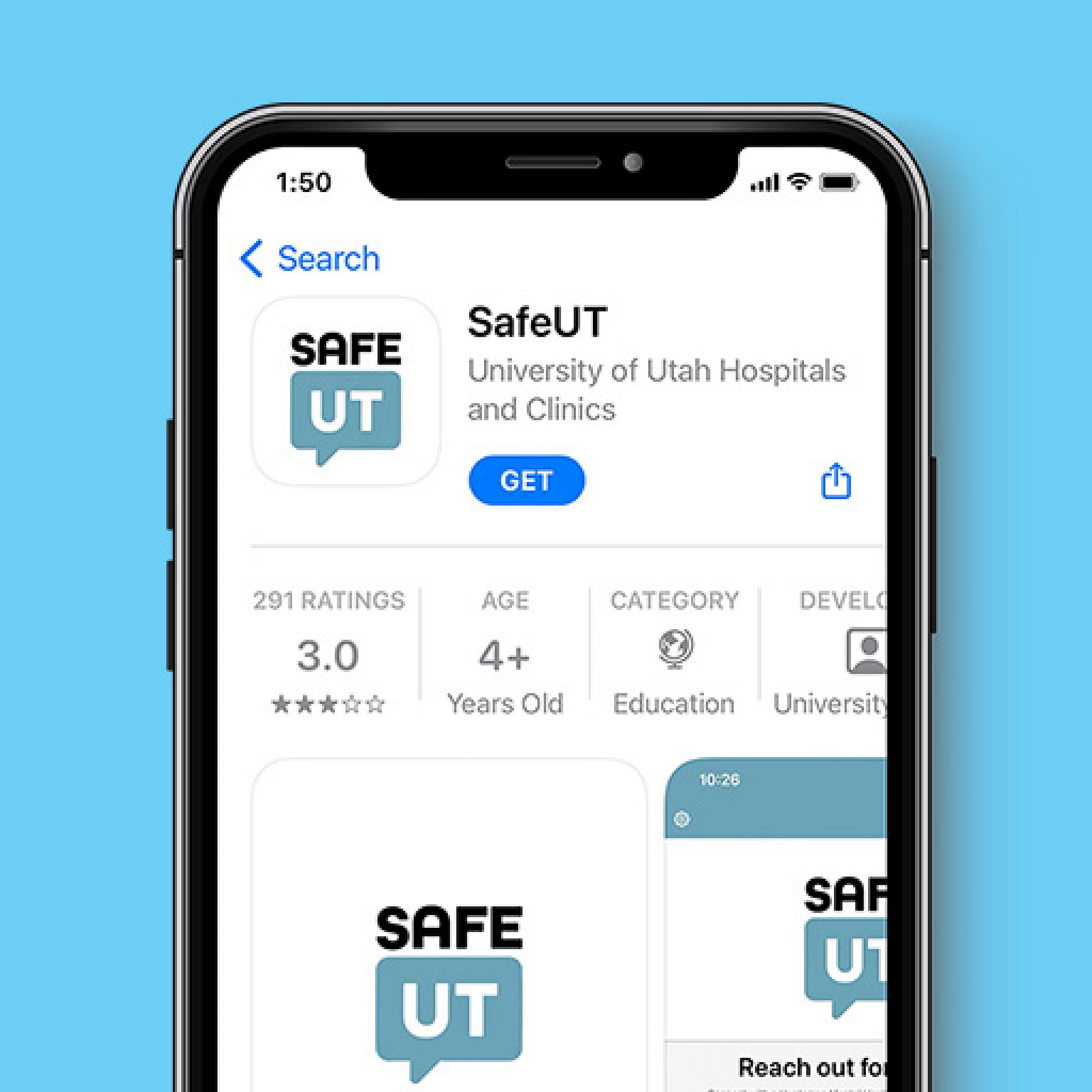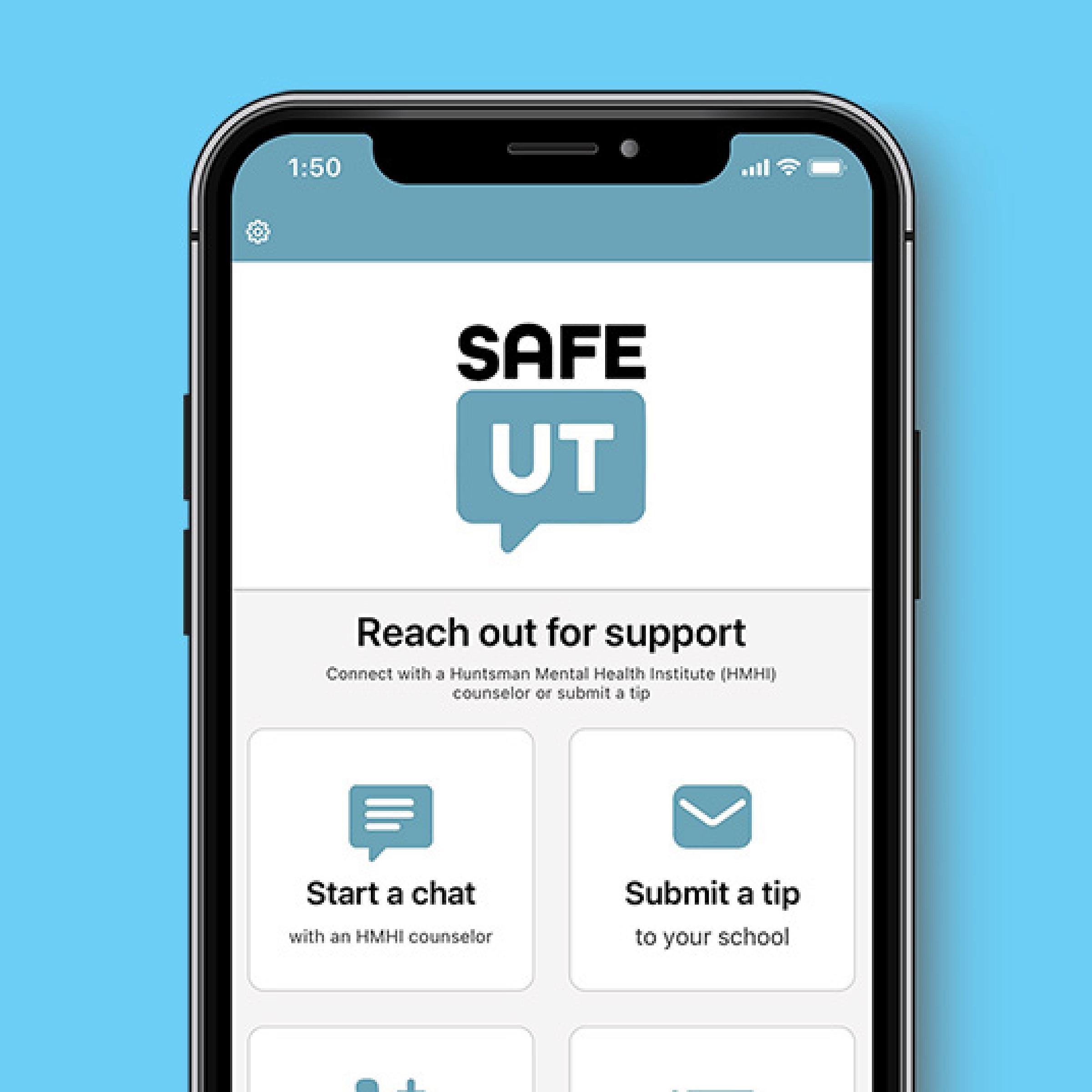 PRESS CALL OR CHAT
You can chat confidentially and directly with a counselor to help you with any problems you're facing.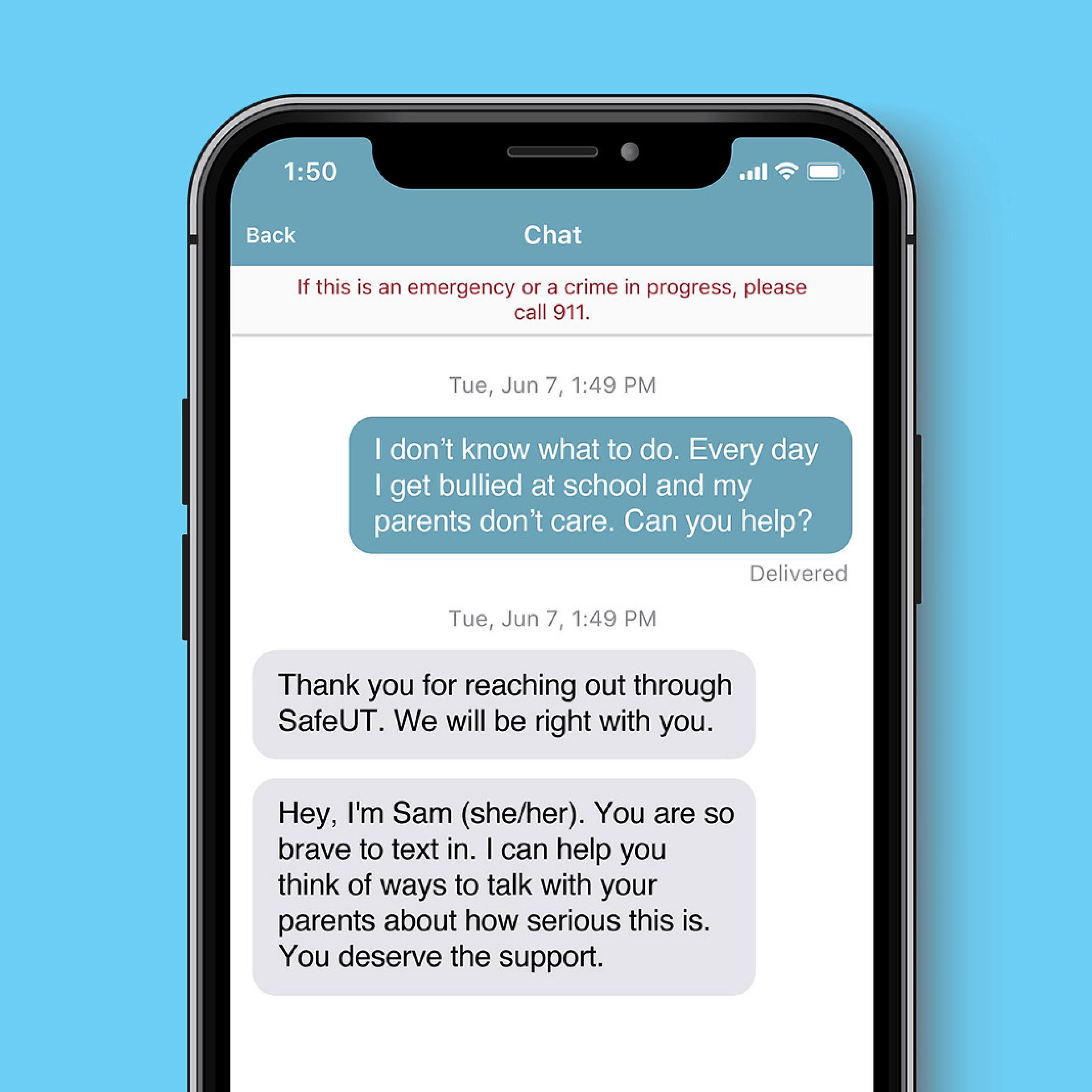 GET FREE PROFESSIONAL HELP
The SafeUT app provides a way to connect to licensed counselors that are ready to listen for any sized crisis or concern. Help is immediate and confidential, and as easy as reaching for your phone and sending that first text.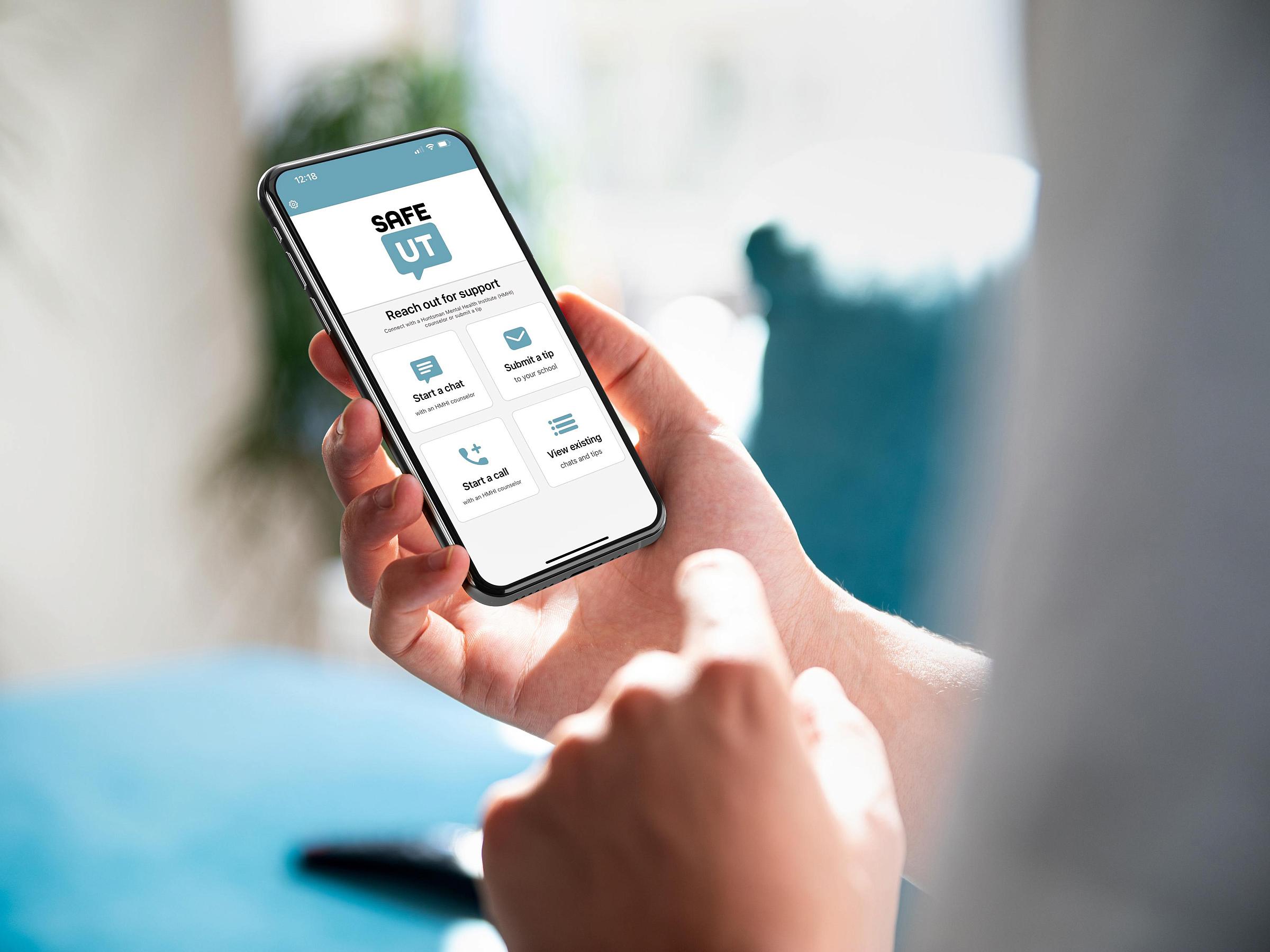 Our goal is to help you move from a place of crisis or distress to a calmer, safer place. We then help you create a plan to stay safe and get connected with resources that can help you solve the problems you're facing.
To chat/text with us through the SafeUT app, click "Start a chat" from the main screen of the app. You can then chat directly with the crisis counselor on the next screen.
The crisis counselor will receive the message and respond quickly in real-time. You will have a safe and nonjudgmental space to talk about your crisis. They will work with you in joint problem-solving, and can help with information about community resources that might offer more support.
Our counselors work on a team with other crisis workers in Huntsman Mental Health Institute's Crisis Services department. Our licensed staff are available 24/7/365. We help students discover skills and resources they can use to solve their problems and feel better.
SAFEUT ANSWERS CRISIS CALLS AND CHATS—ABOUT YOURSELF OR SOMEONE ELSE—24/7/365. THESE SERVICES ARE PROVIDED AT NO COST AND ARE ALWAYS CONFIDENTIAL. OUR COUNSELING TOPICS INCLUDE:
Depression & Anxiety
Suicide Prevention
Drug & Alcohol Problems
Self-Harm
Loss & Grief
Bullying & Cyberbullying
Relationship Difficulties
Any Life Challenge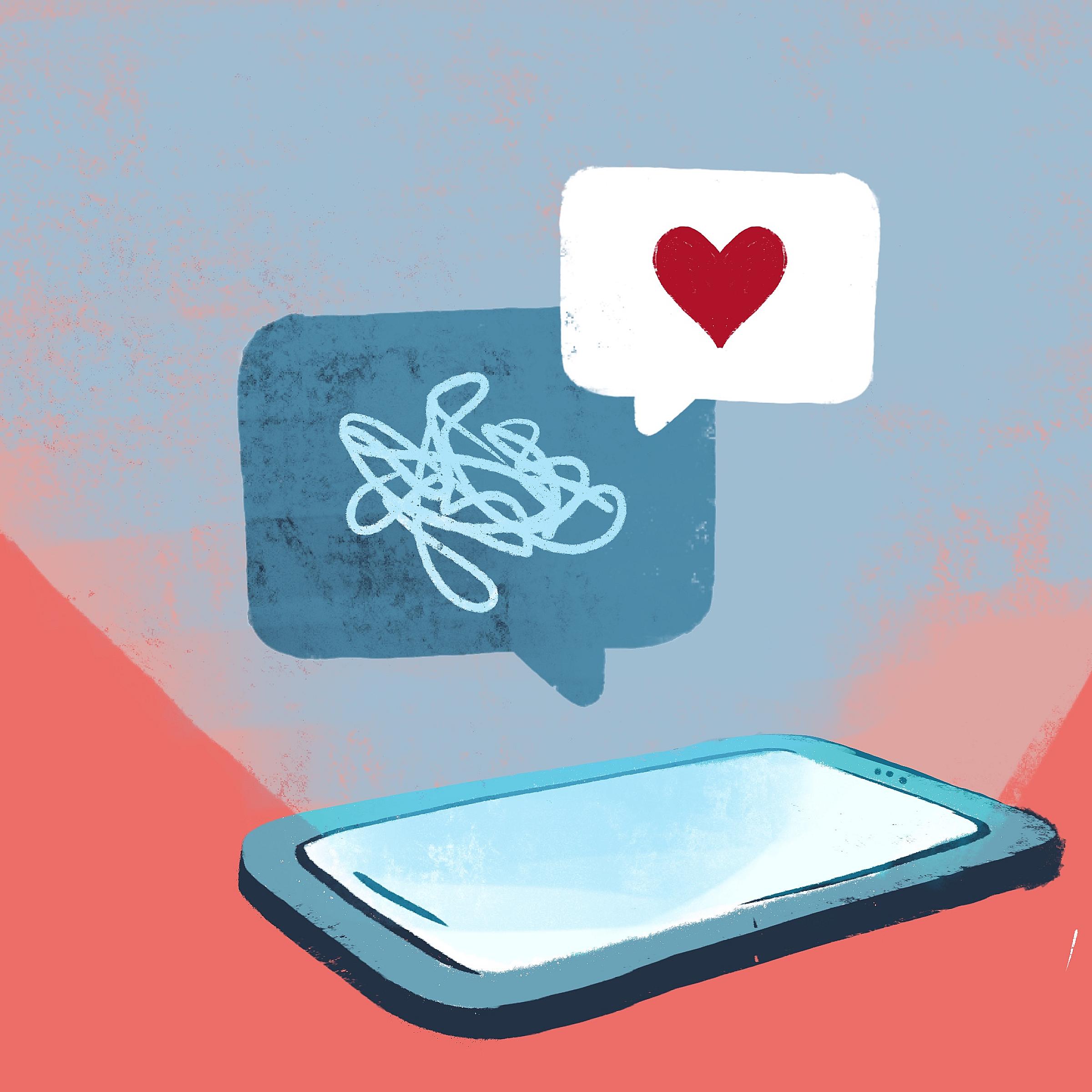 Frequently Asked Questions
Still Have a Question?
The SafeUT app is available for both Apple and Android devices. Search "SafeUT" in your smartphone's app store to download the app. You will be required to accept terms and permissions (something all apps ask you to do) and create a passcode.
Download the SafeUT app for Apple >
Schools must be enrolled in the SafeUT program in order to appear on the app.
Tips are concerns that can be communicated in the app. Each one is screened for emergency content and forwarded to school personnel for follow up.
SafeUT is available for K-12 and higher ed students, parents/guardians, and educators. No matter the crisis or concern, we encourage the usage of the app when needed.
Work
Stress
Family
School
Abuse
Anxiety
Depression
Self-Harm
Thoughts of Suicide
Drug & Alcohol Problems
Relationship Issues
LGBTQ+ Related Topics
SafeUT is available at no cost to you. Standard data usage rates may apply while using the app.
Licensed counselors are available 24/7/365 to listen for any size crisis or concern. Our caring master's level counselors are specialized in supportive listening, problem solving, crisis intervention, and suicide prevention.
The SafeUT app is password protected, ensuring your privacy. SafeUT licensed counselors will only have information you choose to share with them.
SafeUT is a confidential chat and reporting tool. You do not need to share personal information to start a chat or report a concern. Refer to our Terms of Use for more information. 
Follow Us On Social Media