SUPPORT FOR YOU AND YOUR FAMILY IS ALWAYS AVAILABLE AT NO COST THROUGH SAFEUT FRONTLINE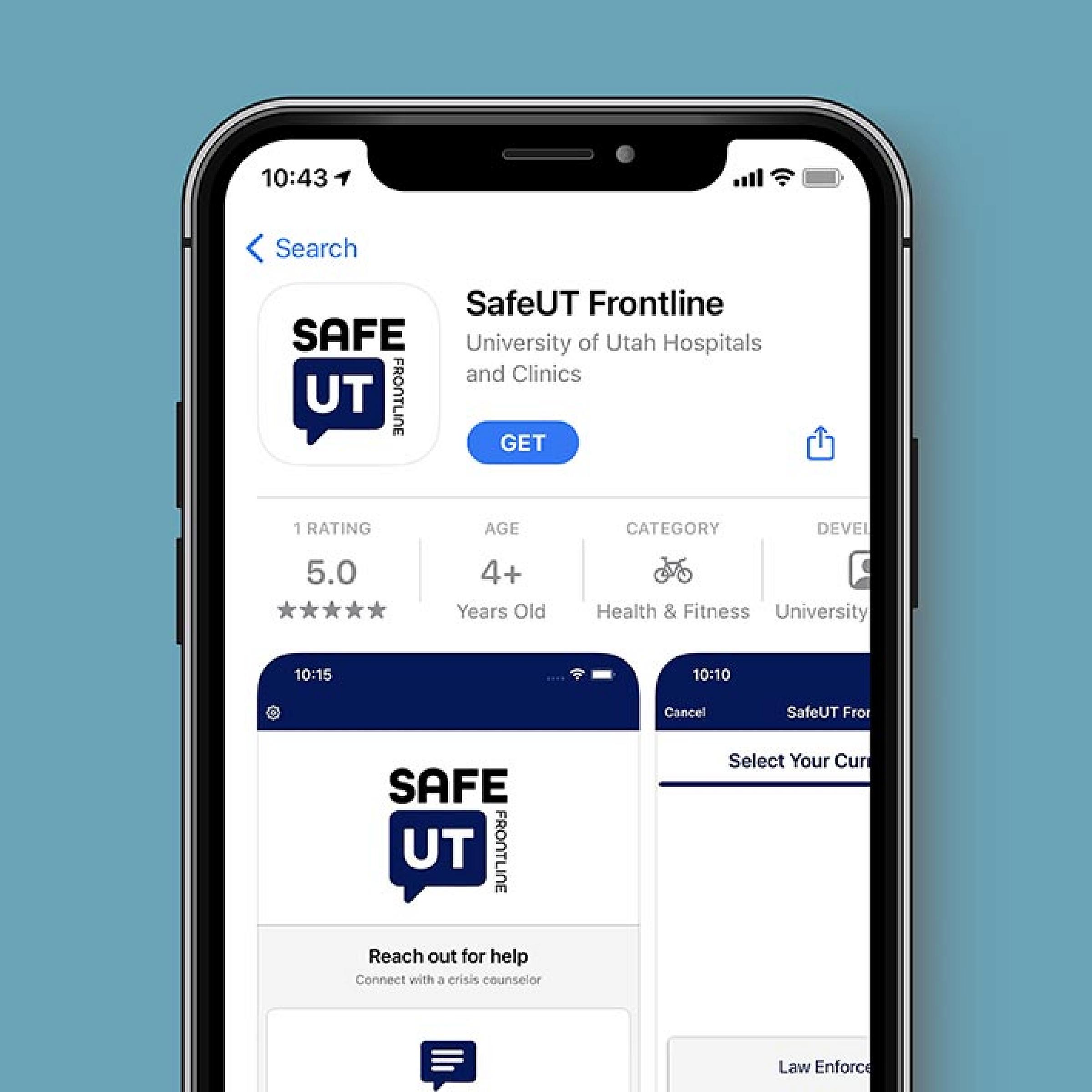 PRESS CALL OR CHAT
You can chat confidentially and directly with a counselor to help you with any problems you're facing.
GET FREE PROFESSIONAL HELP
The SafeUT Frontline app provides a way to connect to licensed mental health professionals trained to help you deal with the unique challenges faced by first responders on a daily basis.
SafeUT Frontline is an easy, accessible, and active way to help you through whatever situation you're facing.
SAFEUT ANSWERS CRISIS CALLS AND CHATS—ABOUT YOURSELF OR SOMEONE ELSE—24/7/365. THESE SERVICES ARE PROVIDED AT NO COST AND ARE ALWAYS CONFIDENTIAL. OUR COUNSELING TOPICS INCLUDE:
Depression & Anxiety
Suicide Prevention
Drug & Alcohol Problems
Self-Harm
Loss & Grief
Mental Fitness
Relationship Difficulties
Any Life Challenge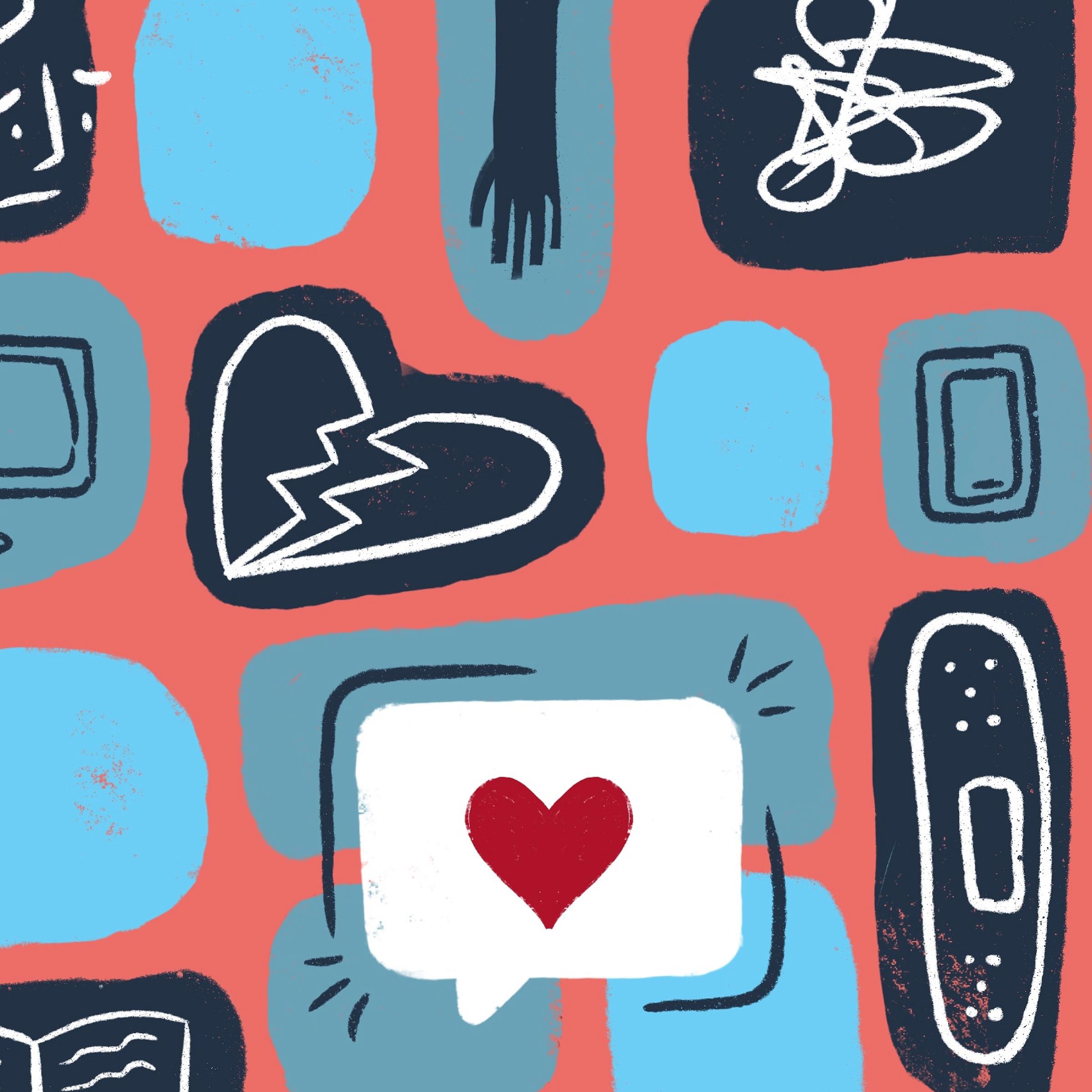 FREQUENTLY ASKED QUESTIONS
Crisis can affect anyone at any time. While you may never use the app for yourself, chances are someone you know may need help. The SafeUT Frontline app provides a way to talk to someone who is an expert in crisis intervention who will provide a listening ear for your concerns. Conversations on the app are always confidential.
The SafeUT Frontline app is available at no cost for both Apple and Android devices. Search "SafeUT Frontline" in your smartphone's app store to download the app. You will be required to accept terms and permissions (something all apps ask you to do) and create a passcode.
Download the SafeUT Frontline app for Apple  >
SafeUT Frontline is available to our healthcare providers, fire/EMS, and law enforcement personnel across the state at no cost. It is funded through the Utah state legislature with services provided by University of Utah Health's Community Crisis Intervention & Support Services.
To use the SafeUT Frontline app, click "Chat" from the main screen of the app. After clicking "Chat," you can directly text with a licensed counselor on the next screen.
The counselor will receive the message and quickly respond. By sending real-time chat messages to the person in crisis, the counselor gives effective, confidential counseling and referrals to whatever situation you or your loved one may be going through.
Our licensed counselors will help you create a plan to stay safe and connect you with appropriate resources. By using SafeUT Frontline, you will receive:
supportive listening
a safe & nonjudgemental space to talk
joint problem-solving with a licensed crisis counselor
information about community resources that might offer more support
greater mental fitness
The SafeUT Frontline app is protected by a password that you create, ensuring your privacy. Our licensed counselors will only have information you choose to share with them. If you choose to share identifying information and are at risk for serious harm, our licensed counselors may get additional help to keep you safe.
Masters-level licensed counselors at the Huntsman Mental Health Institute (HMHI), formerly University Neuropsychiatric Institute (UNI), respond to all chat messages received in the app. Our counselors specialize in supportive listening, joint problem-solving, crisis intervention, and suicide prevention.
Our counselors are part of HMHI's Community Crisis Intervention & Support Services department and are available to chat at any time, 24/7/365.
Some common issues our counselors support through the app include:
personal stress
work-related stress
burnout
anxiety/depression (PTSD, PTSI)
self-harm
drug and alcohol problems
relationship issues
thoughts of suicide
any life challenge
All of our licensed counselors complete extensive cultural sensitivity training to understand the unique situations law enforcement, fire/EMS, and health care personnel, and their families may experience daily.
Some app users might prefer to have a conversation over the phone with our crisis counselors. Tapping this button on the app will open the phone feature on your device and automatically add the SafeUT Frontline toll-free number to your screen. All you need to do is press the dial button to start the call.
You can call us 24/7/365 and be immediately connected. The SafeUTFL phone number is 833.3SAFEFL